Helping Dogs in Oklahoma City & the Surrounding Areas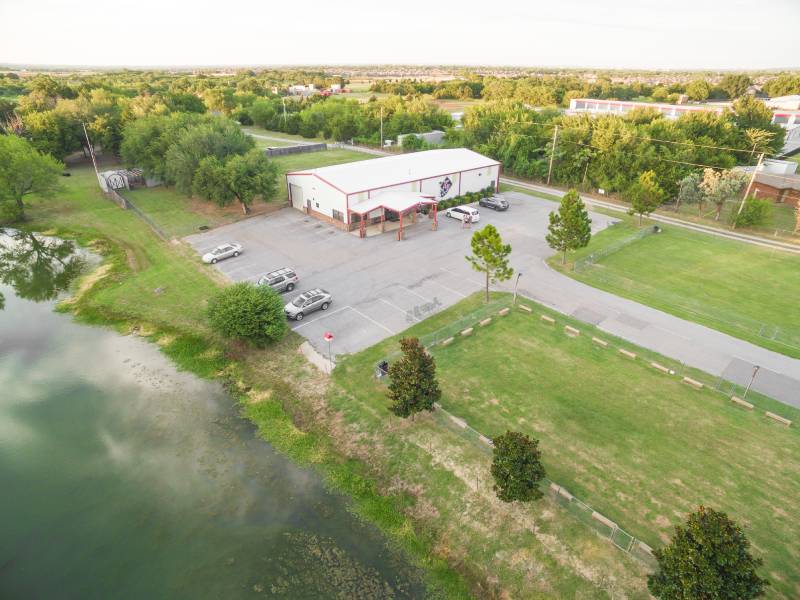 At K9 University, we have an extensive range of dog training options suitable for all breeds and levels of proficiency. Regardless of whether you have a brand-new puppy, an older dog, or a canine that has never been trained or partially trained, we have a training program tailored to your requirements. Training your dog is an excellent method for pet owners to enhance their furry companions' conduct and create a stronger bond.
Our classes cater to different types of dogs and their specific necessities, including obedience training, socialization, Puppy Foundation, Canine Good Citizen, and behavior modification. At K9 University, we take pride in providing exceptional services for your dog in the Oklahoma City Metro and the neighboring areas.
Please do not hesitate to reach out (405-621-5635) to our experienced team for dog training services no matter where you live.
We are conveniently located in Oklahoma city, and service most of the metro. Just a few short minutes from I-40, I-35, Broadway Extension, Hefner Parkway or the Kilpatrick Turnpike.
Because we are dedicated to providing the best possible training and care for your furry friend. Here are just a few reasons why dog owners like you choose us:
Dog training is an excellent way for pet owners to provide their furry friends with the necessary training and socialization they need to live happy and healthy lives.
Overall, we are dedicated to providing the very best possible care and training for your furry friend, and their owners. We strive to make your dog's experience with us a positive and enriching one so they can return home well-behaved, happy, and healthy.